A Complete guide on repairing excel files
Excel spreadsheets are among the most widely used office products. The loss of crucial data due to the corruption of such papers might have a severe impact on your organization. Ms. Excel files are digital, and they are made up of multiple components that hold various types of data.
Metadata is a type of data that aids the efficient functioning of Excel files. This article will show you how to repair corrupted excel file. It also goes into the reasons and causes of Excel spreadsheet corruption. Also this article will discuss about how to repair corrupted excel fileusing best repairing software such as Wondershare Repairit.
The cause of excel file corruption:
Broken metadata causes excel file corruption, which can happen for a variety of reasons:
Unexpected power outage
The incorrect shutdown of the system
Infection with a virus or malware
Using multiple versions of Microsoft Office to edit the file.
The file size is relatively large.
Storage media with bad sectors
Operating-System-Related Issues
MS Office Application Problems
Excel worksheet is abruptly closed.
Corruption on a Hard Drive
On a shared network, leaving Excel files open.

Common ways to repair excel files:
If you're having trouble accessing Excel files after updating to the most recent Operating System and Office application, try updating your Office to the most recent fixes available on the Microsoft website.
If you can't open an excel file, it's most likely corrupt. However, this is not always the case. Even if an Excel file isn't damaged, you may be unable to access it and receive errors indicating file corruption. Below are common ways through which you canrepair corrupted excel file:
Restore the Excel Sheet to its previous stored state:
Revert to the last saved version if an Excel sheet becomes corrupt while you're working on it but before you save the modifications.
Protected View is disabled.
Disabling Protected View may cause damage to your computer by exposing it to security dangers. If you can still access the file after deactivating Protected View, rename it and re-enable Protected View.
Change the file extension if necessary:
It's conceivable that the file extension of your excel file isn't supported by the current version of your MS Office application. Replace the.xls extension with.xls.
Add-Ins Should Be Disabled:
You may see an error that the file is corrupt, but the real issue may be conflicting COM Add-Ins. To disable the COM Add-Ins, follow the steps below.
Repair Excel using Software:
Excel repair software is widely accessible on the market, and you may use it to restore corrupt excel files. Wondershare Repairit is the best Software for excel file repair, as professionals recommend.
How to repair excel files with Repairit?
If your Excel files have a more severe problem, you can use Wondershare RepairitFile Repair to fix them. It's an easy-to-use program that can restore multiple Excel files with only a few mouse clicks.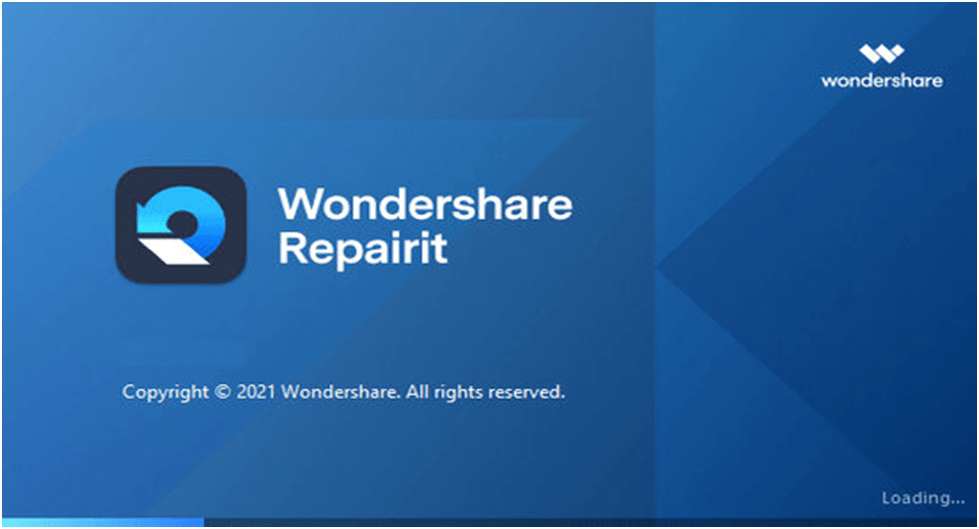 Step 1: load the corrupted Excel files:
Run Wondershare Repairit on your computer and select the File Fix function from the sidebar to repair damaged and corrupt Excel files. You may now quickly identify and load any faulty Excel file on the program using the "Add" button.
Step 2: Repair the loaded Excel documents:
Once your faulty Excel files have been imported, you can review their data on the side (such as size and location) and begin the repair process by clicking the "Repair" button.After that, all you have to do is sit back and wait for the program to fix any damaged or corrupt Excel files. The program allows you to monitor the status of the Excel repair procedure.
Step 3: View the Results and Download the Excel Files:
Wondershare Repairit will notify you once the repairing process is completed. You may now examine the data repair outcomes by simply clicking the "Preview" button.
If you're pleased with the findings, click the "Save" button next to the file's information. This will allow you to save your corrected Excel files to any safe location on your computer.
It is suggested for use because it offers benefits such as repairing a large number of corrupt videos, photographs, and files at once, fixing videos, photos, and files in many formats at the same time, no restriction on the size of files to be set, and so on. To fix damaged movies, images, and data, you only need to follow three simple procedures.
Repairit's features:
Video clips, photographs, and graphics may be recovered and restored with video repair tool. Repairit helps customers to get more out of their digital lives by using innovative data restoration and recovery techniques to repair damaged or corrupted files that you can't access: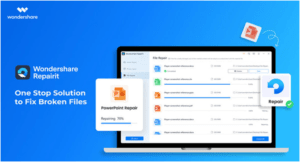 Repairit video repair: A comprehensive video repair program that works with various video file types.
This powerful photo repair software supports over a dozen picture file types.
In only three steps, you can repair your corrupted or inaccessible PDF, Word, Excel, and PowerPoint files.
Straightforward on-screen instructions and easy navigation make it simple to repair files.
Advanced Fix: The Advanced Repair function may automatically repair photographs and movies with example files and restore them as near to their original form as feasible.
Wondershare Repairit does have a few flaws, which are listed below:
It's challenging to identify specific files for repair since multiple files are fixed simultaneously.
On weekends, customer service is unavailable.
Final Words
Excel files can become damaged for various reasons, including malware infestation, unexpected system shutdown, and so on. However, given the growing reliance on Excel files for corporate purposes, this might not be good news.
Working with Microsoft Excel with automatic backup enabled is recommended. That way, if your workbook is unintentionally erased or corrupted, you may repair excel file from a backup. If you're still having trouble with a faulty Excel sheet, this article outlines a few options for recovering your data. You can use Wondershare Repairit for Excel to recover damaged or corrupt files.